Metairie Mom undergos bilateral Armlift in Metarie, La.*
Procedure Details
This 45 year old mother lost weight and was bothered by sagging arms. Dr. Mizgala performed a full T Brachioplasty to remove the excess skin, tightening the lateral chest and the entire arm.  Liposuction was performed to further contour her arms to give a natural result.  Her arms look much improved just 3 months after her procedure.
More
Bilateral Brachioplasty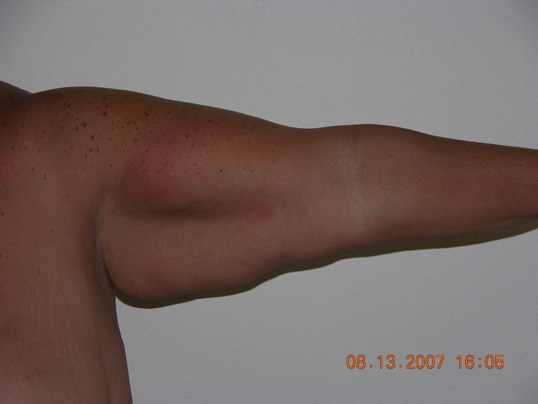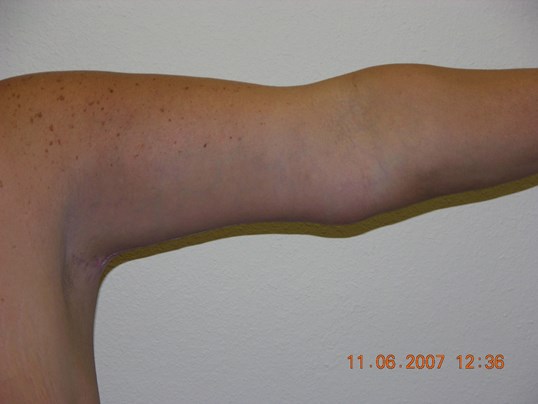 Armlift after weight loss
Dr. Mizgala customizes an armlift procedure to each patient. Some patients only need an axillary incision hidden in the armpit. Patients with more skin laxity along the entire arm are best treated by a full T Armlift with liposuction contouring.