Circumferential VASER lipo 360*
Procedure Details
This woman underwent circumferential VASER liposuction of the abdomen, back and waist through small 1 cm incisions. Her entire girth is much smaller yet her skin is tight and smooth due to the tightening effects of VASER liposuction.
More
VASER liposuction of abdomen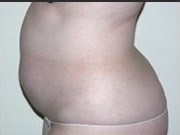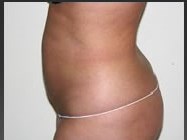 VASER Liposuction utilizes high frequency ultrasonic energy to selectively liquefy unwanted fat cells. The connective tissue and elastic fibers are preserved which enhances skin retraction around the thinner physique.