Axillary Armlift with VASER Liposuction after bariatric surgery in Metairie,La.*
Procedure Details
This 33 year old mother of 3 lost over 100 pounds after 3 caesarian sections and a gastric sleeve procedure. She previously underwent corrective tummytuck with thighlift and breast augmentation/lift. She returned three years later to correct her arm laxity but did not want  the long arm scar required by a traditional armlift or brachiopasty. By using VASER Liposuction and an axillary brachioplasty, Dr. Mizgala was able to contour and tighten her arms while hiding the scar entirely within her armpit. This was very important to this young lady who had some friends who scarred poorly after traditional brachioplasty.
More
Axillary Armlift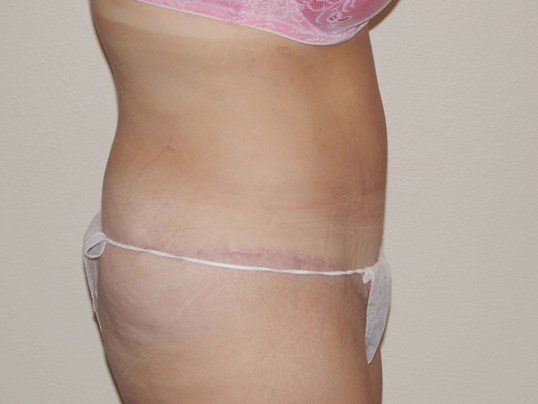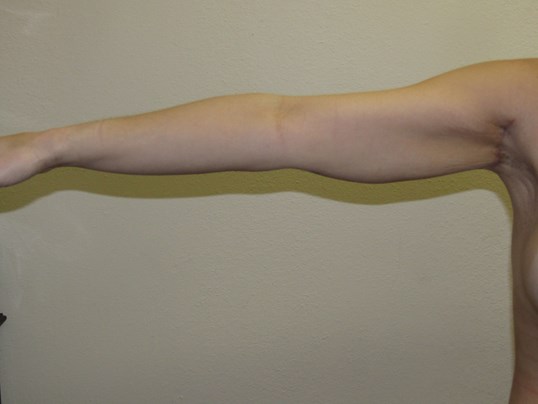 This patient did not like her saggy arms after weight loss but did not want a long arm scar at her young age. Note that with an axillary armlift, the scar is tucked into the armpit. More
Axillary Armlift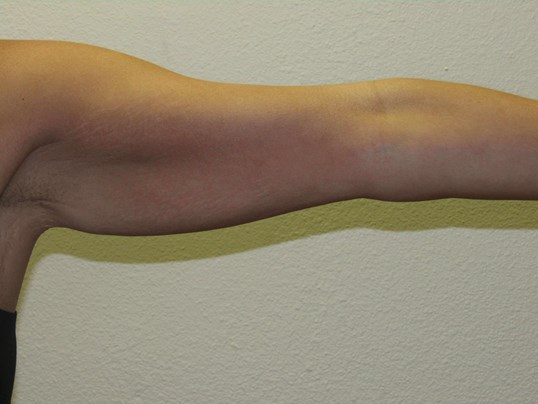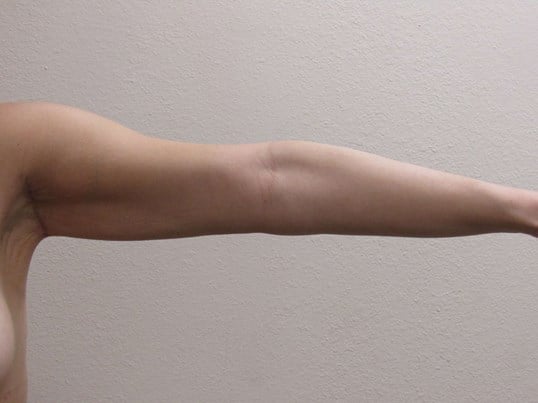 In some cases, an axillary brachioplasty can be performed to contour loose arms. This technique is very effective when the loose skin is more proximal , as in closer to the arm pit. Some type of skin tightening liposuction such as VASER or Bodytite is used on the rest of the arms. The main advantage of this technique is that the scar is completely hidden in the armpit.