Emergency Facelift in New Orleans, La.**
Procedure Details
This vivacious lady lost her mojo after she was diagnosed with some medical conditions in her 50's. She was spending more time at home , got depressed, gained weight and felt sorry for herself. She got on her computer and found a penpal in Europe. The evening conversations with her penpal rekindled her vivacious personality.  After a year, her penpal made arrangements to come visit her, here in Louisiana. She brought the picture of herself (from 20 years ago) that she had been posting on line and asked me to make her look like that in a month . I knew this was a precarious situation as noeone should have plastic surgery to please another ,but only to please themselves. Nevertheless, I liked her so much that i did a full face and necklift with upper and lower eye lift surgeries. She was so happy with herself after surgery, she actually declined to meet her secret penpal. She was so happy to feel confident again, that she became more social without the need to meet him.  What a great and true story Mary!!!
More
Face lift in New Orleans, La.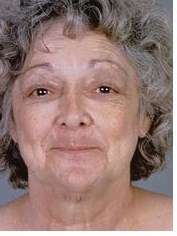 Face lift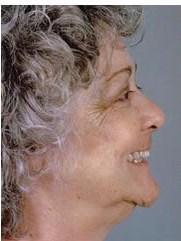 Natural Facelift ,New Orleans
Many men and women reach an age where they feel much younger and energetic than they look. Botox and other nonsurgical techniques can help maintain or reverse the signs of aging, however many people are hoping for a permanent solution. These same people are afraid of turning out overdone or looking stretched. They can trust Dr. Mizgala to use her 25 years experience to plan and execute a tailored surgical rejuvenation plan to take years and wrinkles away without creating a surgical or pulled look, just a fresher, more youthful appearance.