52 year old woman from the New Orleans area with excess arm fat and skin*
Procedure Details
A 52 year old woman from the New Orleans area visited the office complaining of excess fat and skin of her arms. Initially a full arm lift was recommended due to the amount of excess adipose and loose skin. The patient did not want the scar from an arm lift and only wanted SmartLipo in the office .Dr Mizgala told her, in advance, that she might only see minimal results and sagging skin would be likely . She underwent Smartlipo of bilateral arms with local tumescent anesthesia with minimal recovery and downtime. Both Dr Mizgala and the patient were impressed with the excellent improvement despite minimal invisible scars and minimal down time.
More
Smartlipo of arms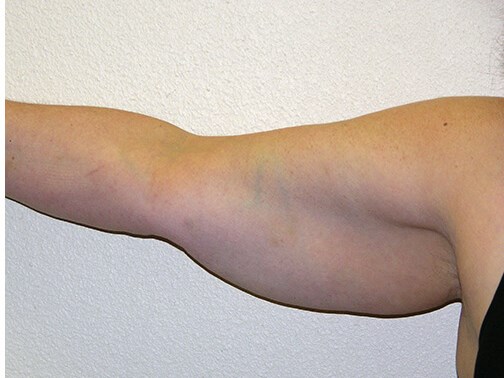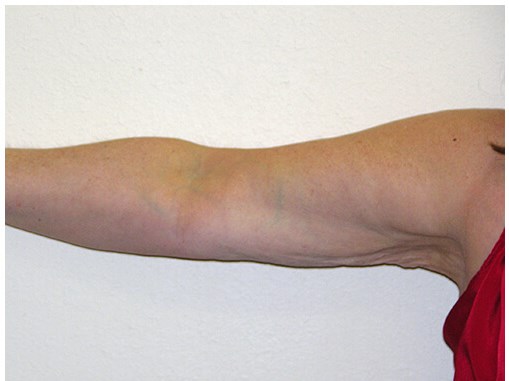 Smartlipo of arms was performed in Dr Mizgala's Metairie office under local anesthesia. Only small knick like incisions were used to insert the laser fiber after the arm was numbed with tumescent local anesthesia. Within a week, this woman's arms were dramatically slimmer with good skin tone and no extensive scars. More
Smartlipo MPX is performed in our office under local anesthesia. A 1 mm cannula with a laser fiber inside is inserted under the skin. The laser is applied at one setting deep in the fatty tissue to melt the fat cells.The laser is adjusted to a superficial setting and applied to the deep surface of the skin to enhance skin tightening around the thinner area that was treated.