VASER Liposuction in New Orleans*
Procedure Details
An early case of VASER liposuction in a male physician clearly demonstrated the skin tightening power of the VASER technology. One of the first types of liposuction to accomplish skin tightening , in addition to gentle fat removal, VASER remains a main component of most of Dr. Mizgala's larger volume liposuction cases. This technology allows for powerful, yet gentle fat removal while enhancing skin retraction.
More
VASER Liposuction of abdomen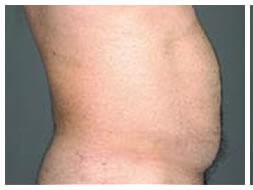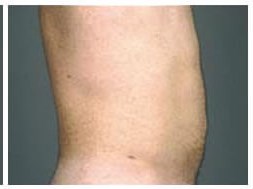 A significant reduction in abdominal thickness was accomplished via a small incision by his flank using slim patented VASER cannulas. More
VASER Liposuction of abdomen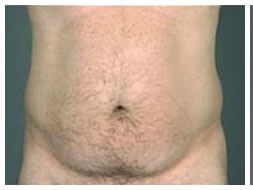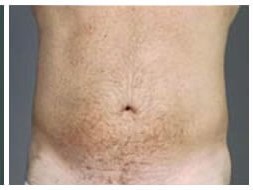 The skin retraction that the VASER technology can produce is obvious in these before/after photos which clearly show that the folded pouch of excess abdominal fat has completely lifted up flattening and smoothing the abdomen. More
VASER was one of the first technical advances that allowed for emulsification of fat cells in the patient tissues prior to suctioning it out by liposuction. This allows for gentle removal of liquified fat, requiring much less physical force . The selective nature of the ultrasound probes also preserve connective tissue to allow for tissue contraction yielding smooth, tight, leaner body areas.