Natural Botox in New Orleans , La.*
Procedure Details
This beautiful mother of 4 young children had very expressive facial lines matching her busy lifestyle. She wanted to look as young as she felt but did not want to look frozen or unnatural. Dr. Mizgala performs all Botox injections herself. This ensures a natural youthful result without a frozen or Spock look that some patients fear. The treatment takes 10 minutes and removes most expressive lines within 10 days. There is no recovery time; walk in and walk out. Some mild redness can occur but is gone by the following day. Avoiding Aspirin and ani-inflammatories such as Advil or Aleve is important for 10 days before to avoid any bruising, which is uncommon and usually mild. Retreatment is recommended every 3 to 6 months to prevent the development of permanent wrinkles and to maintain a youthful look.
More
Botox erases forehead lines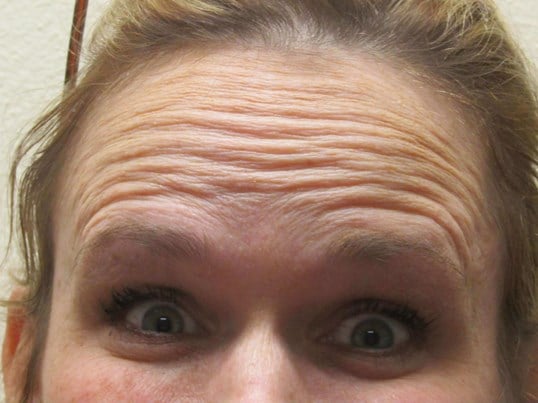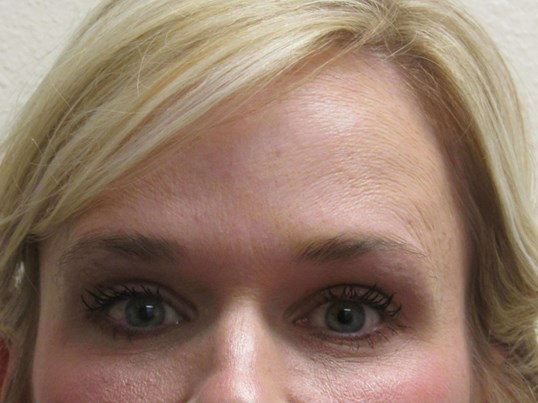 BOTOX Cosmetic is a series of small injecrtions which can minimize dynamic lines anywhere in the face. Scientific studies have demontrated its efficacy in the glabella (also known as the 11 lines between the eyebrows), for smile or squint lines around the eyes (also known as crow's feet) and expressive lines in the forehead. It is mainly used in the upper face and sometimes used off label for fine lines extending from the lips and in the chin. BOTOX puts small expressive muscles in 'time out'. Although you will still show expression, the lines that were noticed from these expressions are relaxed and sometimes just disappear. The treatment is temporary and should be repeated every 4 months for optimal results. Dr. Mizgala performs all her own injections and will customize a realistic treatment plan to fit your individual needs, your schedule and your budget.