Breast revision: Breast implant exchange with full Breast lift, Metairie, La.*
Procedure Details
This lady in her 40's had breast augmentation with Saline filled implants by another surgeon 22 years ago. She could feel ripples in the implants and they fell to the side. In addition, her natural breast tissue had fallen off her implants, especially on the left. Dr. Mizgala removed the Saline filled Breast implants (360 cc), which had been placed on top of the pectoral muscle, under the breast tissue. The new Allergan NATRELLE INSPIRA Cohesive silicone gel breast implants were placed in a new breast pocket under the muscle; 420 cc on the left and 470cc on the right to correct the breast asymmetry. A full breast lift was then performed to lift the breast tissue over the new implants. The patient wished to be about the same breast size and requested to keep her areolae the same size, as well.
More
Breast Augmentation with lift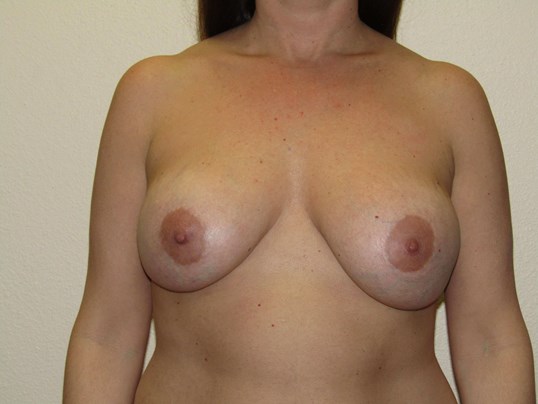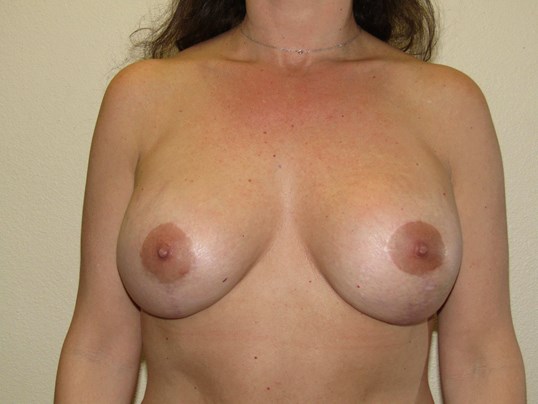 Patients with breast implants frequently ask when the implants need to be exchanged. There is not one answer to this question. Certainly if a patient is having pain or other symptoms, or a cosmetic concern, revision surgery should be discussed. Dr. Mizgala can evaluate your concerns and develop an indivdualized surgical plan to improve the look and feel of your breasts . There may be several options to review, and many newer breast implant options to choose from.