Remove Saline breast implants and upgrade to Gummy Bear implants in Metairie,La.*
Procedure Details
This nurse was concerned that her Saline filled breast implants placed 17 years previously were unnatural, rippling and falling to her sides. She requested a more natural look and feel but wished to stay the same size with more central cleavage and less fullness and heaviness on the sides. Dr. Mizgala removed overinflated textured Saline filled breast implants. She restitched the breast pockets internally, a procedure known as capsulodesis, to reposition the new breast implants more centrally. The new implants were Sientra Gummy Bear smooth surface 380 cc Moderate profile which gave a soft and natural look.
More
Breast Revision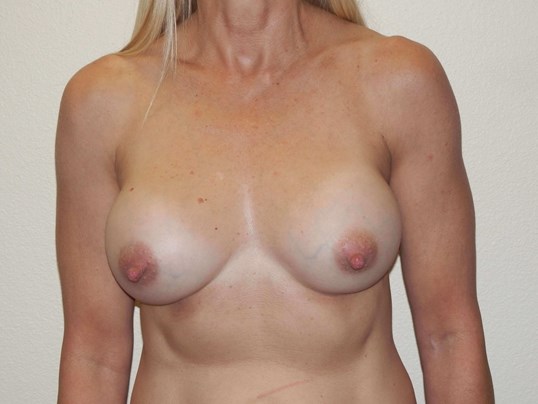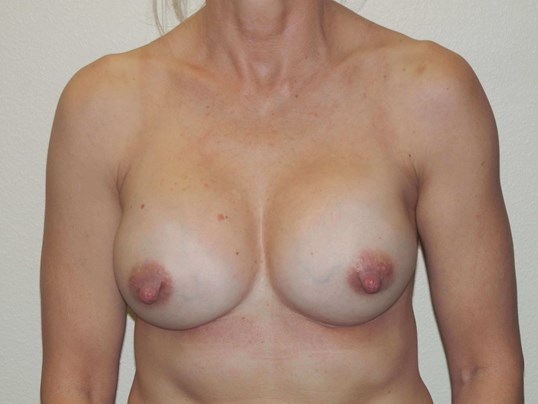 Sientra Gummy Bear Implants
Sientra is one of three manufacturers of Silicone gel breast implants in the United States. Sientra's High - Strength cohesive gel breast implants were FDA approved in 2012. The high strength cohesive gel and the improved gel-shell integration contribute to higher resistance while maintaining a softer feel.